Commercial & Business Security Solutions in Texas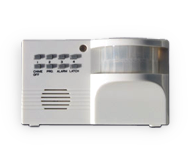 US Home Security Quotes
connects businesses with best in class commercial security system providers across the nation. We work directly with providers to get you the best prices for the right service for you and your business. Whether its interactive and mobile solutions, video surveillance, or electronic controls, USHomeSecurityQuotes pairs you with the best services in your area at the best prices available.
As a business owner or stakeholder, you need to ask yourself is your business secure. If it is not, how do I protect it against robbery, burglary, or other emergencies? Businesses need to ensure themselves against unforeseen issues in order to create a sense of security for their employees and customers.
USHomeSecurityQuotes uses technology, industry expertise, and long standing relationships to match you with the right provider. When selecting the right system provider, you should consider 4 factors: needs, service, technology, and price. Based on the inputs you provide, our decision engine outputs the most appropriate providers in your area. Instead of researching multiple websites and calling multiple vendors, USHomeSecurityQuotes allows you to do this all of this on website with a few clicks of a button. Whether its price, service, or technology you are seeking, we have a solution for you.


Get a free quote today for your business to asses what alarm system works the best for your office. It's easy to compare rates with the best commercial alarm system providers.